A historical documentary showcasing 40 years of music at the venue known as The Catalyst, in Santa Cruz California. From it's incarnation beginning in the early 1960's as a bohemian coffee house to the present day world renowned music venue . This is not a journey of where are these bands today... but rather an insider's view to what is a venue. Why does this place command such respect, accolades from the cast of musicians, the clubs' crew, audience, the owner Randall Kane and it's rich historic musical presence?
The Catalyst Film includes interviews or performances by bands such as the Doobie Brothers, Neil Young, Greg Kihn, David Lindley (Jackson Browne), Huey Lewis and the News, The Tubes, John Mayall, Ry Cooder, Patti Smith and many more. This unusual point of view gives the viewer an 'all access pass' to an inside track behind the scenes of a venue heard from the back line of professional cast and crew that was to become the legacy of the Catalyst.
Why is the Catalyst known to many? The answer lies in what sets The Catalyst apart from the rest of the venues around our globe. Simply put..the magic lies in it's power of place, historical one of kind moments, technical achievement in the history of music... accentuated by the love of Catalyst crew, family, audience, music and artists alike. Making it a Catalyst for the history of music for over four decade.
Coming to a Film Festival in your city in 2011.
The Catalyst is an All Access Production ©2010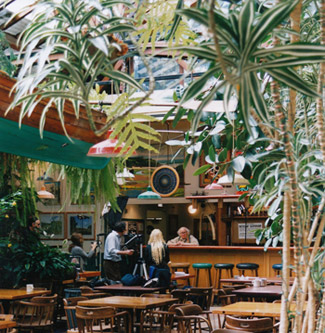 Photo of the crew interviewing Randal in the garden room.
For more info contact